We all know that gutters are important for your home. They keep water from pooling on your roof or running off of it in torrents. Everyone knows how detrimental water can be for you and your home. Foundations can be ruined, plants can be uprooted, and the walls can even be broken apart. Gutters help solve these problems, and they are just as important to include on your metal building! You want your prefab metal building to last a lifetime. Gutters keep leaks from ruining your foundations or your stuff. That's why it's important to protect it just as much as you would protect your home.
How to Install Your New Gutters
We all know that gutters are important, but do you know how to go about installing them? The first two steps are simple:
Make sure that the steel channel where the wall is at is joined to the roof. Is it in good condition? If so, you're good to go! This is where your gutters will sit.
Measure your prefabricated metal building so that you can get to the correct sized gutters. Once you've got your measurements, go ahead and order your gutters.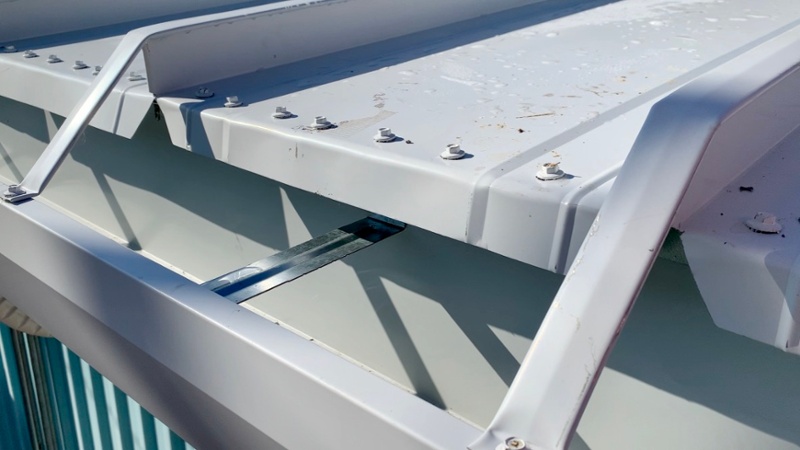 Once you've completed those steps, it's time to install your gutters. There are several steps in this process:
Trim your gutters so that they match your building's dimensions exactly.
Measure the roof overhang.
Measure the web depth of your wall panels. Based on this measurement, you'll then be able to decide what length and type of fastening screw to use. There are some self-tapping metal screws which can easily go through metal paneling up to ⅜" thick; these may be your best bet.
The next step is to hem the roof flange over onto itself, and then break it back out towards the gutter. Make sure to leave enough room to be able to fit a drill between the roof and the gutter's edge in the front, so you'll be able to anchor the hanger into the structure.
Hold the gutter to the roof and use some temporary screws to mount it directly to the lower roof web. This is a step that may not be required in your case, but it can be helpful when working with long sections of the gutter.
Once your gutter is up where you want it, go ahead and mount all the hangers securely. Hangers should then be hooked to the front hem of the gutter. Now you should be able to remove your temporary screws.
Here's Why You Need Gutters for Your Metal Building
There are lots of reasons you would want to install gutters on your metal building or metal building kit. You are probably familiar with them already, but, here at Metal Garage Central, we want to make sure you understand how to best protect your brand-new metal building. So, here's why gutters protect you, your stuff, your foundations, your land, your building, and your wallet.
1. Protecting Yourself
Gutters are a great way to protect yourself. If water is running off of a building's roof, it has to go somewhere. It runs off of buildings that don't have gutters like a waterfall. Imagine trying to get in or out of your structure in that situation. It would be an unpleasant experience, right? No one wants to get soaked going in or out of their metal building. That's why you need gutters. Gutters keep the rain from flowing off the roof of your building in sheets. Whether it's drizzling or storming, gutters will keep you, your family, and anyone who's with you safe and dry.
2. Protecting from Leaks
Water leaking into your steel building would be bad no matter how you look at it. It could weaken your foundation by seeping under the structure. It could also ruin anything you have stored inside. A garden shed doesn't do you much good if water gets onto your lawnmower anyway. Not only that, but, if the water were to get under the seals and freeze, it could cause your building to start breaking apart at the seams. Freezing water can destroy even the strongest buildings. Gutters are an easy way to prevent this. Gutters keep the water from cascading down the walls, seeping under seals, and wreaking havoc on your building.
3. Protecting Your Foundation
If water is not diverted away from the base of your prefab metal building, it could compromise the building's structural integrity. This happens when standing water seeps under your foundations and carries away its supporting soil. This can cause your foundation to crack, sink, and shift. These are major issues. Cracked, shifted, or sunken foundations cause excess stress on the building's joints and door frames. Gutters are the best way to prevent this significant issue.
4. Protecting Your Landscaping
If you have plants around your prefabricated metal building, you definitely want gutters. The torrents and channels of water that would cascade off of your building without gutters would crush your plants. If the torrents of water don't crush the plants, they could uproot them. The force of the water could wash away enough of the soil that the plant can't support itself. The water would also wash away mulch, pine needles, and even gravel. Without gutters, your landscaping efforts will never matter. Choose gutters to prevent this problem and keep your area looking its best.
5. Protecting Beauty
Gutters can also protect the beauty of your metal building. Hard torrents of rain hitting the ground will splash mud all over the walls of your structure. This creates a lot of extra work for you if you want to keep your metal building clean. However, this is more than just a superficial issue. The pigments in certain soils can permanently stain your building. Gutters are the easiest solution to this aesthetic problem.
6. Protecting Your Finances
If you experience any of the previously mentioned issues, you will be facing financial hardships. Continually repairing and replacing your landscaping and your building's foundation are costly. These problems are also detrimental to your free time, as having to wash your building and replant your garden over and over again is time-consuming and costly. Gutters can save you thousands of dollars, and they're a simple and easy way to solve all of these problems.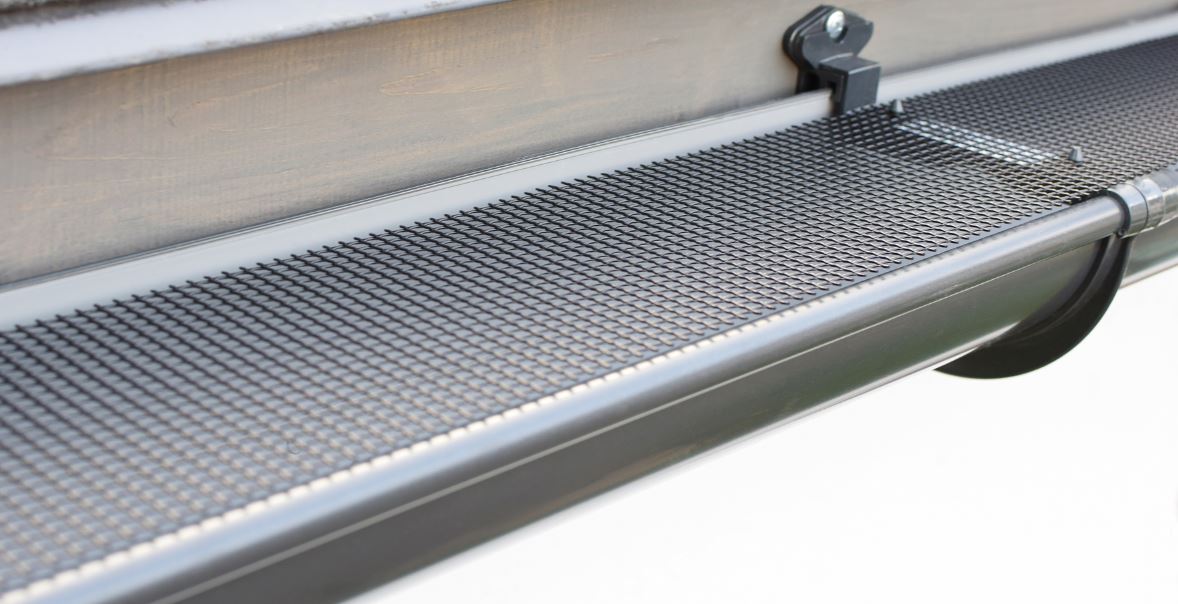 Here's What Metal Garage Central Can Do for You!
Metal Garage Central is the top provider in the nation of high-quality prefab metal buildings and metal building kits. Gutters are a great way to protect your building but starting with a fantastic metal building is crucial. Our buildings are made from the highest quality steel and are manufactured here in America. They are weather-resistant, pest-resistant, and will stand the test of time. But we have more than just great buildings. We also have the best customer service in the industry. Our friendly and knowledgeable building specialists are ready to help along every step of the way. What are you waiting for? Call us today at  (980) 223-3072 and see what Metal Garage Central can do for you!